Foundation Certificate in Marketing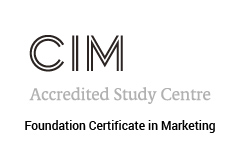 Chartered Institute of Marketing (CIM) prestižna je britanska institucija osnovana 1911. godine, koja više od 100 godina okuplja profesionalce koji se bave marketingom.
Njeni sertifikati su priznati širom sveta i najbolja su potvrda znanja i stručnosti ljudi u oblasti marketinga, a LINK Examinations Insitute je jedan od preko 200 akreditacionih centara u celom svetu u kom se može doći do najcenjenijeg međunarodnog marketinškog sertifikata – Foundation Certificate in Marketing.
Koje oblasti ćete savladati kada steknete ovaj sertifikat?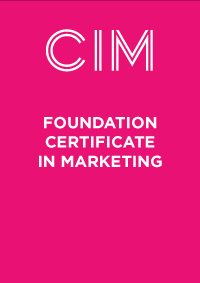 Foundation Certificate in Marketing namenjen je onima koje žele da započnu i grade karijeru u marketingu, ali i izgrađenim profesionalcima koji već rade u ovoj oblasti i žele da unaprede svoja znanja i veštine.
Sa ovim sertifikatom steći ćete i razumeti:
marketing, njegovu ulogu u organizaciji i marketinški miks (Marketing Principles);
sve tajne kojima se eksperti služe u uspešnoj komunikaciji sa svojim klijentima i potrošačima (Customer Communications);
osnove digitalnog marketinga i komunikacionih alata koji se u njemu koriste (Digital Essentials).
Više o Foundation Certificate in Marketing sertifikatu možete pronaći ovde.
Kako se polaže ispit i kako da se pripremite za njega?
Jedan od načina je da se svaki od ova tri modula može polagati pojedinačno, čime se postižu pojedinačne nagrade, koje zajedno prerastaju u sertifikat.
Drugi način je da se polaže jedan obavezni (Marketing Principles) i jedan izborni modul (Customer Communications ili Digital Essentials), nakon čega možete steći Foundation Certificate in Marketing sertifikat u odnosima sa potrošačima ili za digitalni marketing, u zavisnosti za koji ste se izborni modul odlučili.
Test Marketing Principles sadrži različita pitanja na koja treba dati odgovor, dok su testovi Customer Communications i Digital Essentials bazirani na zadacima koji sadrže scenario u kom se kandidatima daje mogućnost odabira pravog izbora. Da bi se položio ovaj ispit, svaki modul mora da ima ocenu veću od 50 (ukupna ocena za polaganje ovog ispita je 100).
Za polaganje ovog ispita je neophodno poznavanje engleskog jezika (IELTS Academic Module – ukupni rezultat 6,5 i Cambridge Certificate of Advanced English – ocena B ili veća).
Kada se polaže ispit?
Foundation Certificate in Marketing ispit se obično polaže u decembru, martu/aprilu ili junu/julu, a tačne termine za polaganje ovog ispita na LINK Examinations Institute možete dobiti putem mejla office@leinstitute.org.