Cisco Certified Network Associate (CCNA) sertifikacija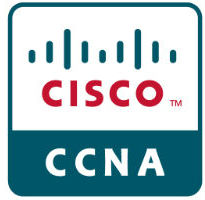 CCNA je jedan od najpopularnijih IT sertifikata koji je namenjen mrežnim inženjerima koji žele da steknu znanja iz oblasti računarskih mreža. Ovaj svetski priznati sertifikacioni program omogućiće vam da steknete praktične veštine koje su potrebne za instaliranje i održavanje mrežne infrastrukture i konfiguraciju mrežnih uređaja.
Kvalitetni Cisco stručnjaci, specijalizovani za mrežne tehnologije, podjednako su traženi kako na domaćem, tako i na svetskom tržištu rada. Kompanija Cisco Systems je, zahvaljujući brojnim inovacijama, postala kompanija broj jedan u oblasti mrežne infrastrukture. To je kompanija koja svojim rešenjima pokriva više od 80% svetskog trzišta, pa se stoga i nameće potreba za visokokvalifikovanim sistem inženjerima, koji će uspešno moći da implementiraju i rukuju ovom kompleksnom opremom.
Šta se dobija sticanjem Cisco CCNA sertifikacije?
Cisco sertifikat garantuje da ste usvojili znanja kao što su:
Standardni modeli umrežavanja (Standard Internetworking Models);
Mrežni koncepti fizičkog nivoa (Physical Layer Networking concepts);
Mrežni koncepti nivoa veze (Data Link Networking Concepts);
IP na mrežnom nivou (IP at the Network Layer);
Upoznavanje sa Cisco ruterima i svičevima (Introduction to Cisco Routers and Switches);
Osnove Cisco IOS-a (Initial Cisco IOS Operations);
Konfigurisanje Cisco rutera (Basic Cisco Configuration);
Konfigurisanje Cisco Switcheva (Switching operations)
Virtualne lokalne mreže (Virtual LANs);
Upoznavanje sa rutiranjem i protokolima rutiranja (Introduction to Routing and Routing Protocols);
"Distance vector" protokoli rutiranja (Distance Vector Routing Protocols);
"Link state" i hibridni protokoli rutiranja (Link-State and Hybrid Routing Protocols);
Liste pristupa (Access Lists);
Prevođenje mrežnih adresa (Network Address Translations);
WAN mreže (Wide Area Networks).
Više o CCNA sertifikaciji možete saznati na zvaničnom sajtu ovde.
Kako se priprema za Cisco CCNA sertifikaciju?
Gradivo potrebno za sticanje ovih sertifikata fokusirano je na brojne ključne oblasti specifične za administratorske poslove. Dostupno je na različitim nivoima i podesno za polaznike svih godina, sa različitim prethodnim iskustvom.
Pripreme za dobijanje sertifikata odvijaju se samostalno, a sve materijale koji su potrebni za njegovu pripremu možete pronaći ovde. Takođe, na ovom linku možete pronaći prethodne testove, koji vam mogu koristiti u pripremi.
Kada se polažu ispiti?
Termine za polaganje za Cisco CCNA sertifikat na LINK Examinations Institute možete dobiti putem imejla-adrese: office@leinstitute.org.