MENADŽMENT INSTITUTA
Goran Mitić, direktor LINK Examinations Institute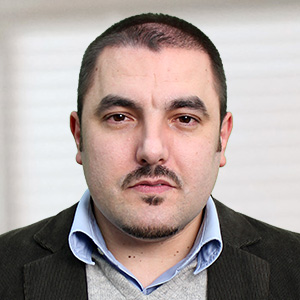 Goran Mitić je direktor LINK Examinations Institute. Njegove dužnosti su da uspostavlja, održava i unapređuje partnerstva LINK Examinations Institute sa institucijama koje se bave poslovima međunarodne akreditacije i sertifikacije iz informacionih tehnologija, biznisa, internet poslovanja, stranih jezika i drugih srodnih oblasti.
Goran Mitić rukovodi procesom međunarodne akreditacije LINK group obrazovnih ustanova i obavlja poslove planiranja, organizacije i kontrole procesa polaganja međunarodnih ispita.  Takođe organizuje aktivnosti istraživanja i razvoja iz domena međunarodne akreditacije i sertifikacije i preporučuje razvoj nastavnih programa u skladu sa svetskim trendovima i aktuelnim kretanjima na tržištu.
Tokom višegodišnjeg rada na polju saradnje sa međunarodnim organizacijama Goran Mitić je obavljao poslove Chartered Management Institute- Program Director, The Chartered Institute of Marketing- Program Coordinator, Human Resource Certification Institute- Program Coordinator, Cambridge Assessment English- Exam Centre Manager, Cambridge Assessment International Education- Exam Officer, London Chamber of Commerce and Industry- Centre Coordinator i ECDL- Centre Coordinator.
Goran Mitić je osnove studije iz oblasti menadžmenta i master studije iz oblasti finansijskog menadžmenta završio na Fakultetu organizacionih nauka, Univerziteta u Beogradu.